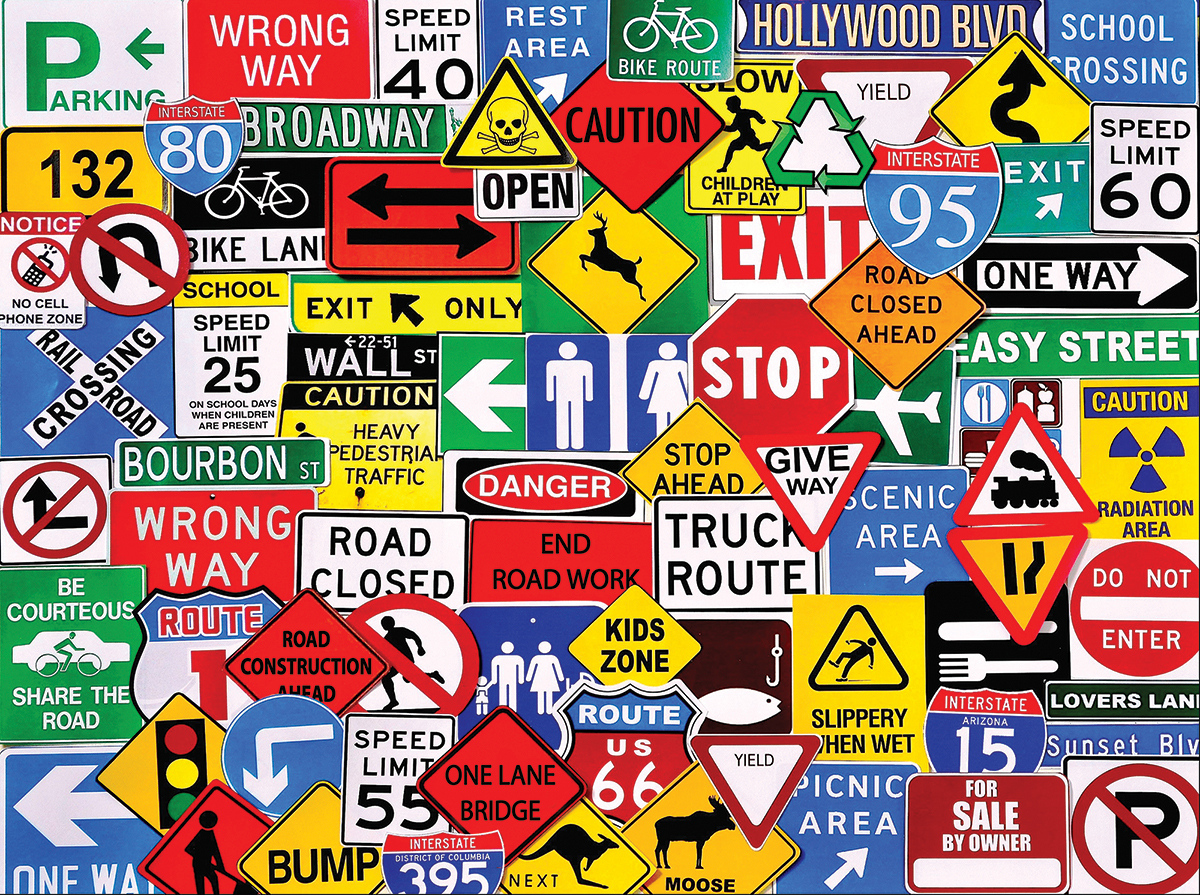 There was a song in the early 1970s by the Five Man Electrical Band called, "Signs, Signs, Everywhere Signs."  It's meaning is meant, I believe, as a sarcastic protest against the "establishment," culture of the times.  Certain groups of people were labeled, kept out and otherwise rejected by the mainstream, even in church.  But over the years what has resonated for me is the concept of "signs," both literal and figurative.  I think when we are open to the world around us, there are, indeed, signs everywhere.
A few months ago, I was shown a sign and thank goodness, I was able to read it.  I was offered a tremendous opportunity to return to my professional roots as editor of a local newspaper.  While my background is in broadcasting, nevertheless someone saw fit to offer me the position.  It was at the very same time I was contemplating my future in the small business I owned for the last several years.  My partner and I had come to a crossroads and I had the choice to become the sole owner or to join her in the sale of the business.  I considered doing both jobs at once and decided that while probably doable, I really wanted to pour myself into just one thing.  Although I really enjoy being an entrepreneur, the thing that feeds my soul and my mind is writing.  At this stage of my life, I feel entitled to follow my passion.  To quote another song, "It's Now or Never."  And while it sounds corny, I really did feel the universe was sending me a sign with flashing lights and bells.
So here I am, a month into my new position and there are challenges.  I've spent a lot of time getting to know people and processes.  I have felt insecure and anxious.  I have been exhausted by the mental and emotional effort required to learn new things and to restart a part of my brain that had been on hiatus.  At times I've felt like a rusty engine that needs grease to get it going again.  But the overwhelming feeling has been relief.  Relief that I've found a place that feels like a good fit.  Relief that despite the challenges, I've been able to refocus pretty quickly on the demands of this type of work.  And perhaps most important, I feel both relief and gratitude that I was able to read the sign!  And I know this is the right thing for me because despite the exhaustion and jitters, I wake up looking forward to the day and at the end of it, I feel satisfied.  I no longer dread Sunday evenings knowing the new week will feel like a slog.  As tough as this new job might be, I feel at peace inside knowing I'm honoring the passion that has lain dormant for far too long.  And I also feel joy when I sit down to write an article or edit a submission.  The looming deadlines and unpredictable schedule are exhilarating.
I truly believe there are signs all around us.  Most of the time we aren't looking, and they pass us by.  But if we really tune into our inner voices and give ourselves permission to stop and think, we may just find something we didn't even know we were seeking.  In my case I was seeking joy, fulfillment and peace by returning to something.  What are you looking for and will you be ready to spot the signs pointing you in the right direction?  "Signs, signs, everywhere signs."
About Barbara Dab
Barbara Dab is a journalist, broadcast radio personality, producer and award-winning public relations consultant.  She is the current Editor of The Jewish Observer of Nashville, and a former small business owner.  Barbara loves writing, telling stories of real people and real events and most of all, talking to people all over the world.  The Jewish Observer newspaper can be read online at http://www.jewishobservernashville.org .
Like what you've read? Feel free to share, but please… Give HerSavvy credit. Thanks!