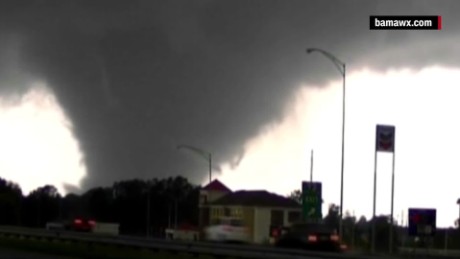 My husband woke me at 5:20 that morning – I was deeply asleep and somewhat groggy when he told me that Nashville had been hit by a tornado during the night.  I was slow to take in what he was saying, but when I had climbed out of the fog of sleep and turned on the news, the overwhelming reality of what had happened to our city and state was all too real – and all too overwhelming.
As is always the case in situations like this, the immediate response is to connect with loved ones.  Are you Ok?  We are OK.  Anyone hurt?  What do you need?  How can we help?  I sent out texts to family in other cities; checked with friends who lived in the path – learned as the day moved on that a friend had lost her home, that another had significant damage.
We know now that a tornado determined to be at EF2 strength decimated the John C. Tune Airport, moved on into North Nashville, pounded Germantown, and then, reaching EF3 strength, obliterated Five Points in East Nashville before continuing through Hermitage, Mt. Juliet and on to Lebanon. According to the National Weather Service this tornado traveled over a 60-mile path, the longest recorded in Tennessee history.  It caused 6 deaths and thousands of dollars of property injury and destruction.  Another tornado struck in the Cookeville area; this E4 storm killed 18 people and ripped open homes and businesses.
Almost one week later, the reality of what must be done to rebuild is coming into focus.  Churches across the area are becoming centers for donations.  Twenty thousand volunteers signed up to help with projects this past weekend through Hands On Nashville.  So many volunteers showed up that in some areas the big machinery trucks and electrical repair trucks had trouble getting through!  Music benefits are planned (of course).  The Titans and Taylor Swift have made million dollar donations to tornado relief.
Tennessee is known as the Volunteer State – this designation really came true this weekend, and it will come true again next weekend – because that's what people in Nashville do.
Margaret Renkl, Nashvillian and contributing writer to the New York Times, said it best.  Her opinion column in the New York Times, titled "What It Means to #Nashville Strong" is so worth reading.
https://www.nytimes.com/2020/03/08/opinion/nashville-tornado.html
It's the Nashville way.
About Susan Hammonds-White, EdD, LPC/MHSP
Communications and relationship specialist, counselor, Imago Relationship Therapist, businesswoman, mother, proud native Nashvillian – in private practice for 30+ years. I have the privilege of helping to mend broken hearts. Contact me at http://www.susanhammondswhite.com.